3 ways Covid has created more choice for English language learners
During lockdown many, many students had to adapt to a 'new normal' for learning English. Like all subjects, suddenly self-study lessons and distance learning from home in front of a computer screen took over from classroom teaching at University or High School.
So, now, what does a post Covid future hold?
At Perfectly Spoken we believe the future is a very positive one for students who already have and will have more and better choices to learn English that will suit them and their pockets.
Here's why.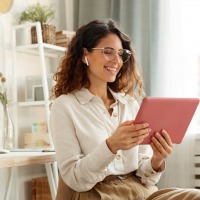 1. Traditional Language schools have learnt from online providers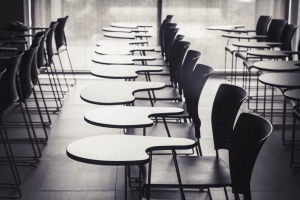 For years online providers have been offering quality English language training online in the form of self-study and live and interactive practice with qualified English teachers.
Covid served to accelerate the uptake of this way of learning and many millions of students across the globe- many of whom previously actively resisted studying online- are now familiar with, and enjoy this way of learning English as they do with other subjects. They have discovered that the approach is flexible, convenient and effective.
Traditional language schools have also learnt that while some students are happy to return to the classroom, they also know they need to try to provide the flexibility and convenience that students have been accustomed to with studying online.
That's why the post Covid language school offers the student the opportunity to study online as well as in the classroom. Any many do this through collaborating with online providers like Perfectly Spoken. The result is a win-win for students: they can choose to study exclusively online or in the classroom, or if they can afford it, a combination of the two.. the best of both worlds.
2. More courses. More variety. More choice
For students in the online world, old and new, the pandemic has brought benefits in terms of increased competition for them and their money. The number of online providers has grown exponentially and in order to attract students, providers have also had to really understand the needs of their students and provide appropriate learning content. At Perfectly Spoken for example that means we focus a lot of energy on Intermediate English courses and supporting learning materials which are the most popular courses generally while we know that students thinking of applying to university our B2 English and C1 Advanced courses are a must.
In contrast, Corporate English training in the past used to be exclusively for big companies with big budgets who could send individual managers to English speaking countries for intensive Business English courses. But that's all changed as travel and budgets have become restricted and, as we have learnt, Learning and Development Managers appreciate quality online Business English courses that they can afford to make available to a much greater section of the workforce
Corporate English training in the past used to be exclusively for big companies
with big budgets who could send individual managers
to English speaking countries for intensive Business English courses.
The wider point then is that one of the really big advantages online providers have is the ability to offer a student is a huge variety of courses while at the same time giving the learner the autonomy to deciding what and when to learn…This means a student may choose to study any number of General English, Business English, Exam Preparation or Grammar courses -and at the same time if they wish- but also the opportunity to focus in on a particular language area or topic that may suddenly become a priority for that student.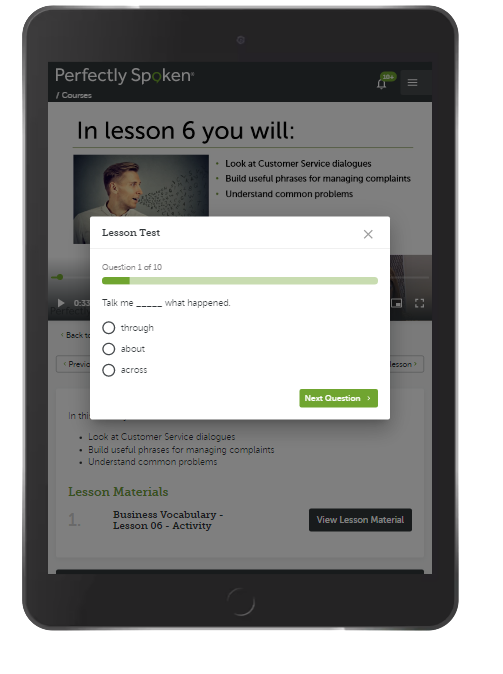 3. Technology has delivered accessibility, affordability and a rewarding experience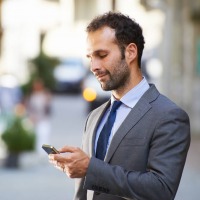 As part of the new norm many students will literally 'go back to school' where they can study with their friends, and no-one can deny the importance of social interactivity to help learning and for our general well-being.
However, not only is this not possible for the vast majority of English language students because there are no good language schools in the vicinity or more likely, the courses are simply too expensive, but also those students are losing out on a unique experience.
The truly global online classroom has arrived to stay.
Today, even with limited bandwidth, students across the globe can get access to quality English language training on any internet connected device at a relatively low cost and even be taught by the same expert teachers that previously were only available to those students who could afford to go to a language school. This change is so important because it gives the opportunity for all students to access high quality training- and that's very powerful for the future. Furthermore, the online classroom can be a place for both learning and social interactivity. All Perfectly Spoken teachers agree that any student who has not experienced an online class with fellow students from different countries across the world is missing out on an incredibly rewarding experience. The truly global online classroom has arrived to stay.
So back to the original question..
Should a student study English online or offline?
We believe the 'new normal' is already here and the future for most English language students will be online, and as a consequence, that online learning experience will just get better and better.
Try Lesson 01 with additional practice for free
and find out what works for you
(No payment required)